Are you troubled by not knowing how to build a large food processing workshop? Are you worried about choosing the right food machinery? The establishment of a modern standard food processing plant requires a suitable food production solution. The following problems need to be solved in the solution, such as: What products are processed? What processing steps are required? How to choose the right food machinery? How to design an automated, high-efficiency production line? How to make workers skilled in operating video machinery? How to maintain the stable operation of the food processing line? This is a successful food processing workshop built by IKE Food Machinery Factory for customers, which fully meets the various needs of customers for food processing.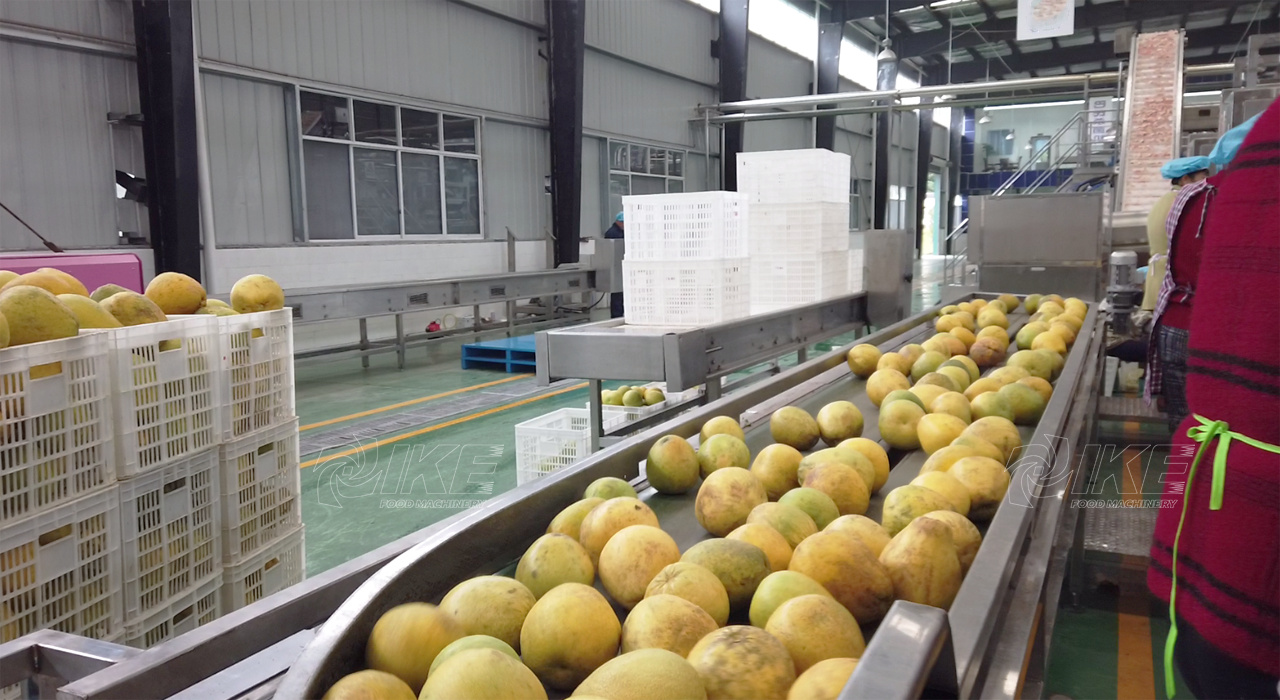 This time it is an Asian customer who produces a variety of fruits locally. The customer needs to build a high-capacity automated fruit processing line. The processed fruits and vegetables are mainly fresh fruits such as grapefruit and oranges. The processing line needs to meet the needs of large-volume fruit processing, including fruit peeling, fruit cutting, fruit washing, fruit squeezing, and fruit juice packaging. The production line needs to be highly automated to reduce labor costs. The production line needs to be adaptable to meet different production needs and technical upgrades.
The IKE team selected the following food processing machinery based on customer needs:
1. The large-scale brush spray cleaning machine can clean fruits of various sizes, such as grapefruits and oranges. The ultra-long brush transfer process can clean the fruits comprehensively, avoiding the dirt on the peel surface and causing food pollution. ; The brush machine is a frequency conversion technology, the brushing transmission speed and spraying efficiency can be adjusted to meet the cleaning needs of different materials, and it can also effectively save energy.
2. A high-speed fruit peeler that can automatically adapt to the size of the material. The peeler has a powerful adaptive technology that can meet the processing needs of multiple sizes of fruit. The specially designed safe feeding positioning device can prevent workers from being injured. Peeling is more precise and improves the success rate of peeling. The peeling machine has an automatic splitting design, which can perform rapid splitting processing after peeling.
3. Large-scale food conveying machinery, due to the large processing volume, needs to be equipped with sufficiently large conveying equipment, including crawler conveyors, lifting conveyors, and juice liquid conveying machinery. The speed of the conveying machinery can be adjusted to meet different production requirements.
4. Industrial-grade large-scale fruit juicer, food-grade stainless steel material, and sealed processing environment ensure the safety and security of the juice.
5. Fully automatic juice packaging machine, the packaging machine has the functions of liquid feeding, quantitative feeding, automatic packaging, automatic printing, etc., which is highly automated, stable and efficient.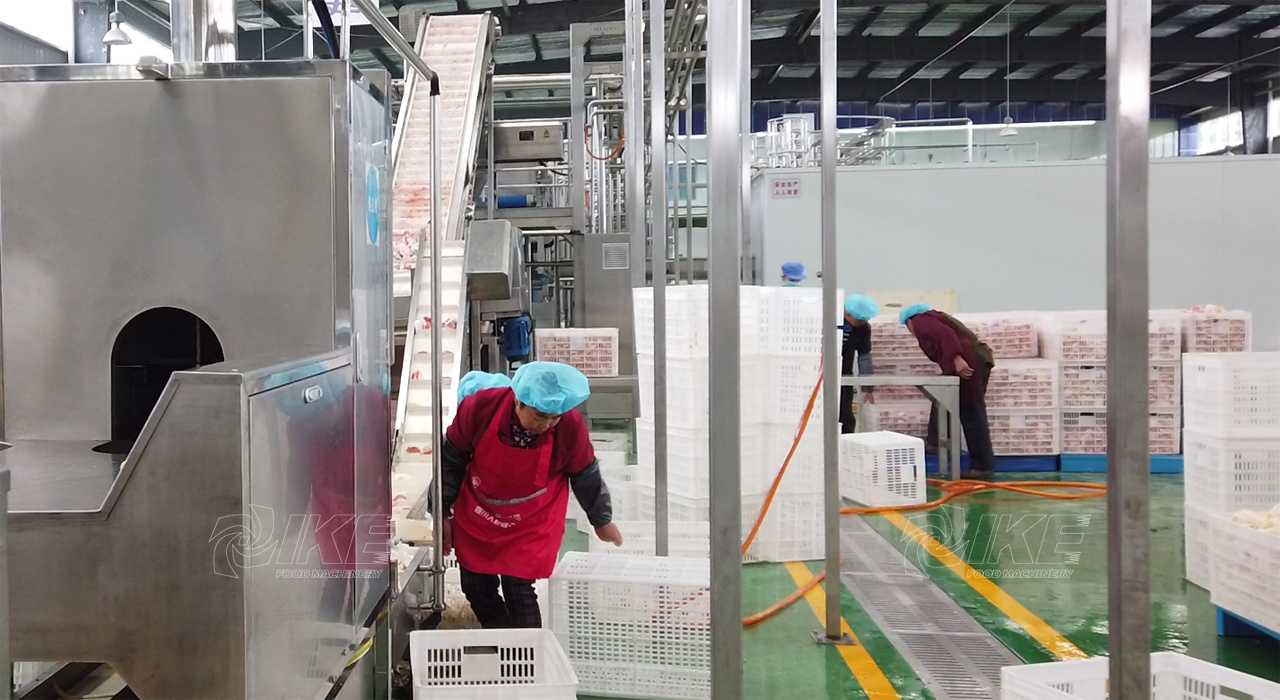 IKE Machinery has been focusing on food processing solutions for 27 years, and has thousands of successful cases of services at home and abroad. Contact us and we will have professional staff to serve you.