Food Processing Line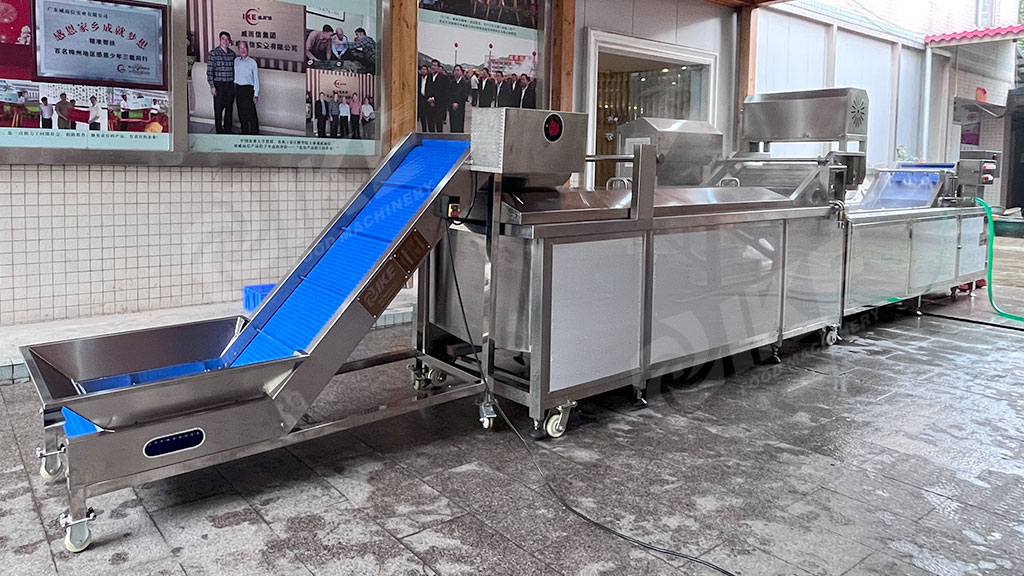 If you want to build a complete vegetable and fruit processing line, IKE can provide you with solutions from sorting agricultural products to packaging machines. Whether you want to process 2 tons per hour or 25 tons per hour, we can meet your needs.
After analyzing your needs, IKE's technical team will provide you with technical drawings showing the different components assembled together for your review. This will help you determine if it meets your desired hourly capacity, machine placement, and other factors that may affect your final decision. IKE fruit and vegetable processing line can be customized according to your needs, and you can choose different accessories according to your needs. We will adapt to your actual processing needs! IKE's customized food processing production line minimizes the risk of food contamination and is a good solution to simplify work and reduce labor costs.
For machining line examples, please contact us.